Lost/Stolen Debit and Credit Cards
A lost or stolen credit or debit card needs to be reported immediately!
Bluff View Bank Visa Credit Card holders –  1-800-423-7503
Bluff View Bank Debit Card holders –  1-800-383-8000
In addition, debit card holders can download the Brella app to have better control over your debit card use and security.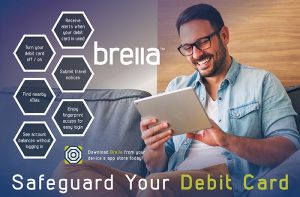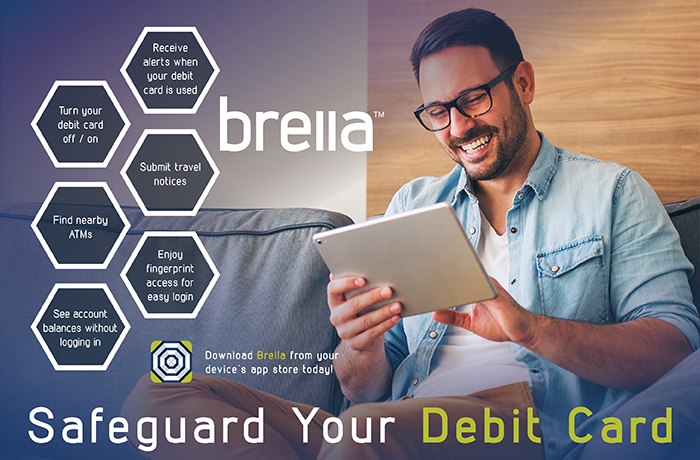 The Brella app
Set it up to alert you to any potentially fraudulent activity.
When you're aware of suspicious activity, call us and put a stop to it!
Check your balance information on your smartphone, tablet or home computer anytime, anywhere.
Send and receive secure person-to-person money transfers and locate the closest surcharge-free ATM.
Anytime, for any reason, you can temporarily block and unblock your card, giving you more control over your account.

Misplaced your card or had it stolen?  Go to your Brella app and block your card from being used.