About Us
Welcome to Bluff View Bank!
Bluff View Bank began as Bank of Galesville, in Galesville Wisconsin in 1883. Chartered by Isaac Clark and cashier Walter Brooks, the bank opened its doors on July 30, 1883. C.C. Chandler, editor of The Galesville Independent, was the first depositor, placing $100 into his account. Ours was the fourth bank in Trempealeau County. It's the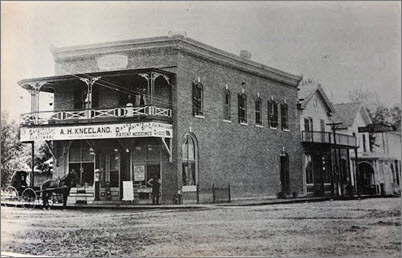 only one to survive and is the oldest bank in our county today.
To learn more about our long and rich history in Trempealeau County, click here.
Things have changed since then and throughout the years, we have expanded from our location in Galesville to additional offices in Trempealeau and Holmen. As our markets grew, our focus became providing the best financial products and services for our customers. We've seen the technological advances of the industry and kept up by adding a full suite of digital products including mobile banking with mobile deposit, bill pay, instant issue debit cards at all locations, ClickSWITCH automated account switching tool, and person-to-person payments.  We also rolled out multiple rewards checking and savings options to help customers earn a higher rate of interest or earn cash back on purchases.
In 2018, the Bank of Galesville, Bank of Trempealeau and Seven Bridges Bank were re-branded as Bluff View Bank. When each location initially opened, it was named to represent the community we served, or in the case of Seven Bridges Bank, an icon of the community. Today, all of our communities are far more connected and one name for all of our branches, reflects this connection. The name Bluff View Bank was chosen as a nod to the beautiful bluffs that are unique to our part of the state.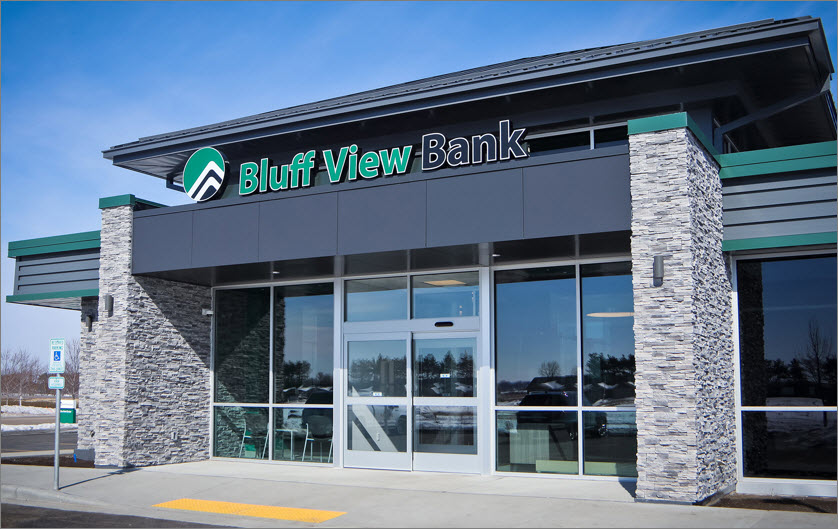 Over the last several years, we have been recognized by the Independent Community Bankers of America as one of the top performing banks in America in its asset size category ($75 to $150 million). We have also been continually rated a 5-star bank by Bauer Financial Inc., the nation's leading independent bank rating service. This recognition is important to us and our peers as it signifies our strength as a healthy, stable and well-run community bank.
While banking has evolved since 1883, our mission and values remain unchanged. Whether you prefer to bank online or in-person, you'll find that our focus is always on you. We take satisfaction in knowing our customers, our communities, and our neighbors. Because we live in the communities we serve, we believe this helps make our relationships more meaningful. It's the foundation of our business and one that we take seriously. Through our active employee volunteers and sponsorships, we do our best to make our communities a great place to live and work.
If you haven't already, I invite you to get to know us and experience what banking with your local, community bank is all about. I know you will enjoy the personal attention and find a wide array of traditional and new products and services that offer you value and flexibility. I look forward to meeting you soon!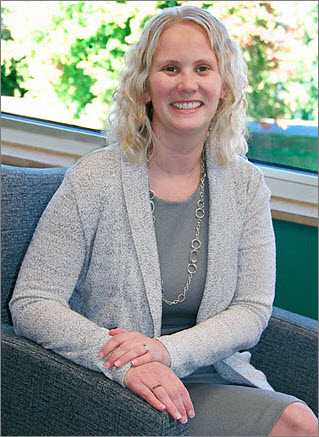 -Lindsay Spitzer
President & CEO