Our History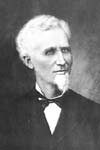 Bank of Galesville, begun by Isaac Clark and cashier Walter Brooks, opened its doors July 30, 1883. C.C. Chandler, editor of The Galesville Independent, was the first depositor, placing $100 into his account. Ours was the fourth bank in Trempealeau County, following Trempealeau, Whitehall and Arcadia. It is the only one to survive and is today the oldest bank in our county.
Begun as a private bank, Bank of Galesville was chartered in 1885 with capital of $25,000. In 1886 the bank moved to an imposing 80′ x 144′  wood and brick veneer structure known as "The Clark Building" on the east side of the Square.
In 1894, Isaac Clark died and his son Eugene Clark became president. For two decades, he had been on the school board, member of the County Board and twice elected Senator. He held stock in Davis Mill and Davis Lumber Company.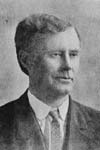 Under Eugene Clark's leadership, Bank of Galesville became the first bank in Trempealeau County to hold deposits of one million dollars.
During the "roaring twenties", Clark and the bank officers remodeled the Clark Building, creating a wonder of marble paneling, terrazzo floors and a six ton, seven inch vault door said to be of "torch resisting metal and drill proof steel". The vault door today still guards bank cash and safe deposit boxes.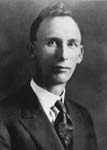 John F. Cance, who had started doing janitorial duties in 1889 and had risen to the position of head cashier by 1896, became bank president in 1930. Born in Ettrick, he attended Gale College. He served 50 years as treasurer of the Arctic Springs Creamery and encouraged the formation of the early 4H organization. Cance led the bank through the years of the Great Depression. When Franklin D. Roosevelt issued his "proclamation for the nationwide bank holiday", Galesville's bank complied, but was financially strong and remained so for the 23 years that Cance was president. When John Cance died, he continued to provide for the community he had loved through the John F. Cance Memorial Trust: a permanent charitable trust fund established with $80,000 from the Cance estate. It exists to fund "…charitable or educational services to the City of Galesville, Wisconsin".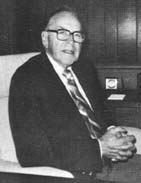 Horace Chamberlain joined the Bank of Galesville family as Executive Vice President in 1952 and took over the presidency when John Cance died in 1953. Chamberlain served two terms as mayor and took active positions with Trempealeau County Agricultural Society, the Boy Scouts, Galesville Centennial and the Galesville Cemetery Association.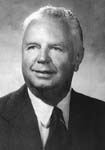 In 1959 Clark Nixon, great grandson of Isaac Clark, became president of Bluff View Bank. He had been vice-president since 1957 when he purchased John Cance's bank stock. As great grandson of the bank's founder, Nixon was well versed in the Galesville community. Always interested in history, he was president of the Trempealeau County Historical Society, active in the Chamber of Commerce, Bethany St. Joseph Care Center, Riverland Girl Scout Council, Elks and was a clown for the ZOR Firehouse Jesters. Nixon's interest in history was an impetus for collecting antique banks which can be seen at Bank of Galesville. It was during Clark Nixon's presidency that the current bank building was constructed. The medallion at the front entrance represents farming, industry, and business ~ the bank's continuing interests. A Grand Opening was held in February of 1960.

In recent history, members of the same family have once again led Bank of Galesville. Ken Kopp was raised on his father's farm in Centerville, obtained a Masters in Animal Husbandry and Ag Economics at UW-Madison, returned to full time farming and became a feed sales representative. Bank of Galesville recruited him in 1967 as Director and Vice President/Ag Loans. During this entire period, he continued to exhibit his prize-winning sheep and hogs at local, state and national shows capturing hundreds of prize awards.
Kopp was vitally interested in maintaining the independent nature of Bank of Galesville. In 1982, he saw formation of the Gale Bank Holding Company, Inc. that assured local ownership and management. He also helped form Galesville Farm Credit, Inc. that offered new sources of funds to qualified farmers. By 1983 Ken Kopp had become the Executive Vice President and CEO and he occupied the presidency from 1987 to 1994. It was during this time that the Golden Club was established and in 1992, an office and ATM machine were opened in Trempealeau and named Bank of Trempealeau.
During his tenure starting in 1967, Kopp served as Director and President of Galesville Industrial Development Co. He helped form and was President of the non-profit Galesville Development Corp., which developed Lakeview Court with 24 senior citizen apartments and Sunset Addition with over 20 low to moderate income residences. He organized and was President of Ad Hoc Committee, a planning group that led to the formation of Citizens for Greater Galesville and later became part of the newly created Galesville Area Chamber of Commerce. He also served as President of the Gale College Historic Advisory Board. He was active with banking groups and was president of Wisconsin Bankers Association (WBA) Group 7 and Trempealeau Jackson County Bankers. He served several years on the WBA and Bank Marketing Section and the WBA Benefits and Pension Committee.  Ken remained active as Chairman of the Board until 2006.
Norm Faulstich became the bank's president when Ken Kopp retired as President & CEO in 1994. Faulstich was instrumental in creating a full service brokerage office for bank customers. He also helped form the Galesville Area Chamber of Commerce and served as its first president in 1995 until December 1997.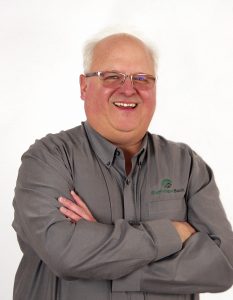 Ken Kopp's son, Scott, followed Faulstich as President & CEO of the bank with assets of over $38 million in January 1998. Scott graduated from UW-River Falls with a degree in Ag Finance in 1979 and immediately joined Farmers Home Administration (now Farm Service Agency) and served in offices in Wood, Chippewa and Rusk Counties as Acting County Supervisor before coming to the bank. Scott joined the bank as Agricultural Loan Officer. He became Vice President in 1990, was elected to the Board of Directors in 1992 and became President & CEO in 1998. Scott envisions the future for Bank of Galesville as one "resisting merger mania". He wishes to concentrate the bank's efforts on "remaining an independent community bank best serving our area customers on a one to one basis".
Continuing that vision, Bank of Galesville crossed the Black River and opened a new branch near Holmen in the Town of Holland in 2000.  Seven Bridges Bank, named after the seven McGilvray Bridges, offers customers all services provided at the main office.  Specializing in home mortgages, Seven Bridges Bank has lobby and drive thru hours to meet customer's busy schedules.
In March 2003, Bank of Galesville expanded convenience to its customers with the introduction of internet banking services. "Bankers Hours" became a thing of the past allowing customers access to their accounts 24 hours a day. Internet banking, which includes viewing account history and check images along with the ability to transfer funds and manage accounts, soon formed a trio with the addition in 2004 of telephone banking and bill pay.
The demand for residential housing rapidly grew and, in response, the Holmen Branch, through remodeling, doubled its facilities and staff in 2004.
To meet the growing demands, the Bank of Trempealeau facility was enlarged a number of times and in 2004, the parent bank, Bank of Galesville acquired the building and through complete renovation, greatly improved its appearance and doubled the bank's space. In 2006, drive-thru facilities were added.
During this period, Scott served as president of Galesville Housing Development Corp., and was Chairperson of First Presbyterian Church Finance Committee, Treasurer of Ettrick Rod and Gun Club, and currently serves as a board member of the Shirley M. Wright Memorial Library Foundation, Trempealeau. He is active with banking groups and is a past member of the Board of Directors of FIPCO, a subsidiary of the Wisconsin Bankers Association (WB.), and served a three-year directorship for Community Bankers of Wisconsin (CBW).
In February 2006, Scott became Chairman of the Board upon the retirement from that post by Ken. During this growth period, assets of the Bank of Galesville grew to $83 million at the end of 2007.
Keeping each branch unique, in 2007 the "bg" logo became a thing of the past and each office gained their own identity representing the area where they are located. The Galesville office chose to use the Gazebo which has served as a landmark in Galesville for many years. Trempealeau's logo was designed to resemble its beautiful surroundings and the bridge in the Seven Bridges Bank logo represents the seven McGilvary bridges, where the bank's name was derived from. Only the look of the logos has changed. The friendly, full service atmosphere you're used to remains the same.

Bank of Galesville celebrated its 125th Anniversary in 2008. As part of the celebration, a Historical Calendar which included bank and area photos dating back to the 1880's was printed and made available to the public. With help of several employees and customers, a 125th Anniversary Cookbook was created. The books were sold with profits going to the local food pantries. At each office there were monthly drawings for a Community Basket and in July the bank celebrated with loan and deposit specials, a treasure chest filled with prizes and lunch catered to the public at all three locations. A celebration to remember coming just weeks after the bank earned the Highest 5-Star Rating Award from Bauer Financial Inc., the nation's leading independent bank rating service. This award signified Bank of Galesville's 4th year as a recommended institution; as one of the strongest banks in the nation.
In the coming years, Bank of Galesville added to their product and services line up: online e-statements, real-time debit cards, online mortgage applications and mobile banking and mobile deposits.
In May 2016, the Independent Community Bankers of America recognized the top performing banks in America. Bank of Galesville was recognized as one of the top 25 banks nationwide in its asset size category ($75 to $150 million).  Only three other banks in Wisconsin in other asset size categories were recognized. The criteria for Top Performer recognition is based on the strength of the bank's services and operational efficiencies throughout 2015.
In addition to the ICBA Top Performer recognition, Bauer Financial, Inc., again awarded Bank of Galesville with its 5-Star Award.
April 2017 marked 25 years for our Trempealeau office. Also during the year, Instant Issue "chip" debit cards, Kasasa Checking accounts and online account opening were added to our line of products and services and our website got a fresh new look.
In July 2018, Bank of Galesville celebrated 135 years of service. Additionally, in the Fall of 2018, Bank of Galesville, Bank of Trempealeau and Seven Bridges Bank were all renamed as Bluff View Bank. While the bank's name has changed, our 135-year tradition of putting our customers first is stronger than ever. This change to Bluff View Bank represents our continued commitment to the future and to providing our customers with the latest products and services to make banking easier and more convenient than ever.
In 2021, we opened a new branch located at 1749 Spakenburg Road in Holmen. This new facility replaced our previous location in Holmen. It was built to provide a more dynamic, personal space to better serve our customers and includes a drive-up and ATM to allow them to bank the way they like.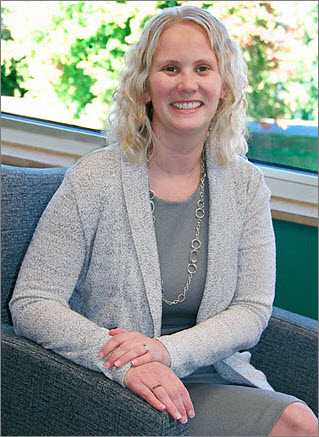 In October of 2022 Lindsay Spitzer was promoted to president and CEO when Scott Kopp retired from the positions. She is the first female president of the bank and holds an associate degree in accounting.  Her previous 10 years working as the bank's chief operations officer gave her the knowledge and experience needed as an ideal candidate to move the bank forward in the coming years.  Like her predecessors, she too is active in the community and has served as president of the Trempealeau Jackson County Bankers Association, currently serves as board member and treasurer of The Edge Church and has held previous board member and treasurer positions for the Galesville Chamber of Commerce.
As we head into the future, we invite you to experience the difference at Bluff View Bank. You'll find we are a community bank that's proud of our legacy and focused on the future. We're invested in our communities for the long-term and are here to provide our customers with not only the best products and services for the financial needs, but to also offer a friendly, helping hand. Whether you prefer to bank online or in person, you'll find that our focus is always on you. We look forward to serving our customers for many more years.